I'm willing to bet a good number of people have heard about this already, but I think it's worth writing about.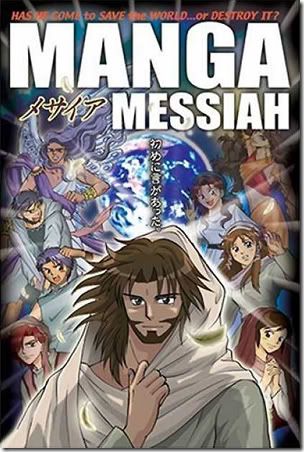 I went to Powerbooks yesterday, originally to look for that elusive "This Journal Will Actually Change Your Life 2009". I found it eventually and browsed about while thinking of whether or not I should spend P720 to help save some trees when I found myself staring at this book...
I had seen this once before and thought to myself, "meh, I don't like the art at all!" But then, seeing it again made me realize something...
I was jealous.
I wanted to do something like this before... To turn the Bible into a manga, but what stopped me was that my drawing style consisted of bishounen (beautiful boys). I don't dare draw God in such a way... so much more his 12 disciples. The last thing I want is for someone to interpret my work as shounen ai / yaoi when the story is about God.
..but I'm kind of regretting that I stopped myself now. His Good News is being spread like wildfire and yet I have done nothing to do what He's asked.
Anyhow, I bought the book, which I found to be cheap at only P175 when it's full colored and printed in Japan. Is it bad that I find Archangel Gabriel pretty as well as Messiah and the 12? Mary is cute too. ;.; It's well worth it, though like the Bible, the material is too heavy to read all in one day.
Maybe some time in the future, I will have the chance to do something similar too.