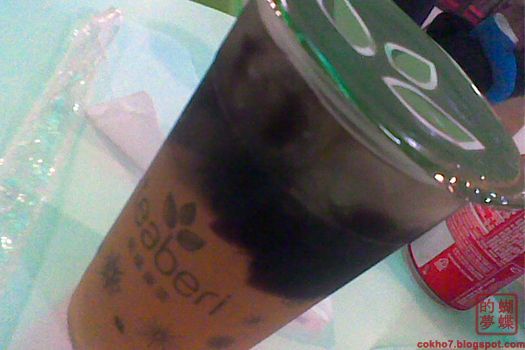 I've been going tea crazy lately… probably because it's still so hot in the Philippines even if it is December already!

I'd usually grab a soda, but since I'm on a health kick, I've replaces most of my soda with tea.
This is probably my favorite among all the tea places out there. Teaberi's green tea with honey is excellent with their grass jelly.

I'd suggest that you only get 50% sugar with this drink, but I don't have much of a sweet tooth to begin with. The jelly itself has some syrup on it, so 50% is pretty much all the sweetness I can take.
Their peach tea is also not bad, but I think this is more fragrant that the peach.
I also haven't tried their milk teas yet, but I think I may have gotten over the whole milk tea fad… Clear teas are less on my guilty conscience too! Especially the ones I brew myself~

Ehehe~
Anyone else who are addicted to teas out there? Suggest some new places for me please~