The other day, my mom and I decided to stop by a cafe and spend the rest of the afternoon chatting over coffee.
Our usual hang out place is Starbucks, but it's always crowded around 3pm, so we went to Figaro instead.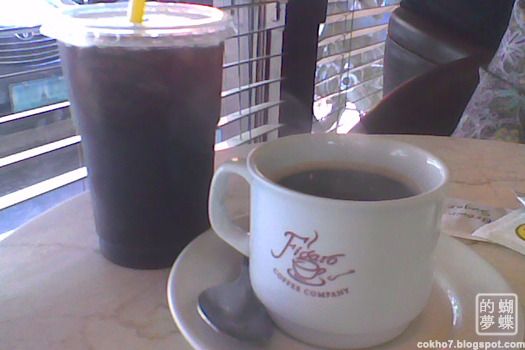 If there is one thing I love, it's iced coffee without cream, milk, or sugar. Sadly, if I get a drink like that from Starbucks, I end up not finishing it because there's a sour(?) taste when their brew is iced.

I thought Starbucks' coffee was the best and I didn't want to try Figaro's version, but I was really craving for that cold, bitter drink.
Needless to say, I was pleasantly surprised.
Figaro's iced coffee is one of the best blends I've had so far! It's very smooth and it doesn't have a sour aftertaste! My mom ordered the Americano, and she liked it a lot too!

I think Figaro has beaten my love of Starbucks and Coffee Bean and Tea Leaf.

I think I'll try their other blends next time.