The following occurred between 8pm to 9pm.
Mom: Oh, hey, I almost forgot… you got a package from the post today.
Me: Package? From whom?
Mom: Christy… something. I put it on your bed. You can open it later after dinner.
Me: …I don't know a Chris-
Me: …
Me: *scampers up her room*
Mom: H-hey! Get back here this instant, young lady!
Me: …it can't be.
Me: *diligently and nervously opens the envelop*
Me: OMG! It is!!! Wai~! A-and s-so, this would m-mean that…
Me: *peeks inside book*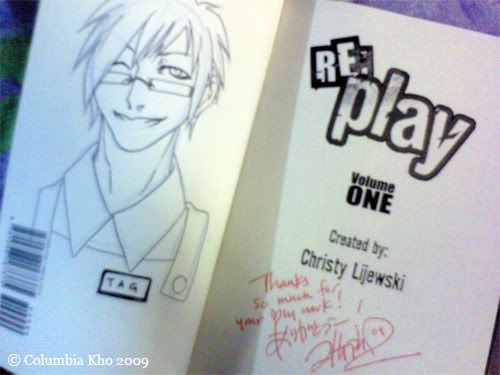 Me: ♥♥♥TAG~!♥♥♥
Me: *melts in a puddle of fangirl goo~*
Thank you so much for this, Christy! And Tag looks oh so pretty. *o*
And for people who have no idea what I'm talking about, do you recall this post I made a few months back? No? Shame on you. >[