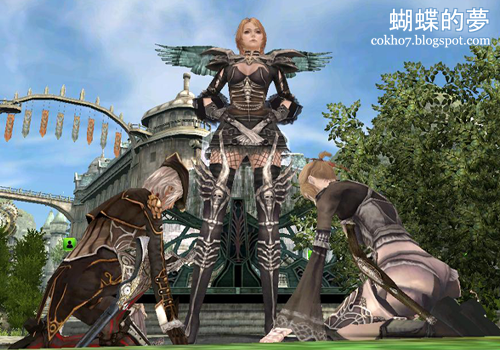 All Hail, Her Majesty, the Queen!
Or, so the other members of the Kuassary Family proclaims… specifically Rochelle (Grace Bernelli) and Rie (Catherine STR). They are only level 41 and 39 respectively, so you could say they are in awe of their eldest sister. After all, Rukia can handle guns better than either of them at the moment.
Rukia, Rei, and Renae have all reached level 88, but only Rukia was able to attain proper armor and weapons… Bone Frame Armor, Paladin Mace, and Muerte Balada. I spoil her the most because I love the strength she possesses.
Now if only I can find armors for Rei and Renae before they begin to think I am playing favorites…