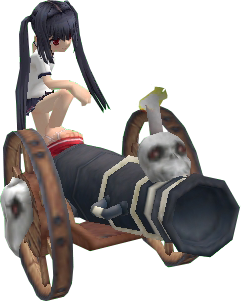 After several failed downloads, I was finally able to play
Albatross 18
(aka Pangya International) again. I blame
Pangya PSP
for making me want to play this; despite my knowledge as to how much I can get carried away when I re-develop my addiction to the game...
There are a lot of items available in the online game that not available in the PSP. As far as I can tell anyway... I still have several tournaments to win the PSP version.
There is also a big difference in the game play between PC and PSP. For one thing, my left hand doesn't respond as quickly as my right, so I miss my pangyas a lot for Albatross 18.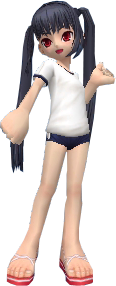 Sadly, no
Vocaloid costumes
are available in Albatross 18... But I'm happy to have at least earned enough pangs to buy a new skirt for Kooh. :3 You can't see it too well on the canon pic, but I'll take a nicer screen shot next time.
Nevertheless, it's a little disappointing that most of the items/clothing for the characters are only available for purchase in Astros. If I continue my pursuit in the International version, I doubt any amount of pang will make my Kooh as unique as the Kooh I have in the Philippine version.
Although I have to say, the reset of records is a great move. Now I can try to win more pangs and purchase more characters by beating my records one step at a time.
I just hope my impatience won't get the better of me. I'm still thinking of whether or not I should buy Arin and Kaz. Maybe even Max, but I can't decide yet...
So, anyone care for a game or two? :3