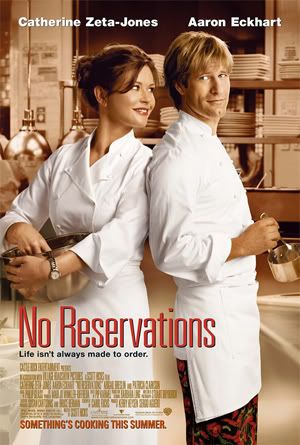 When someone suddenly enters your world and you realize that you you are no longer the best there is, how would you handle the situation?
Kate is a master chef who had everything cut out for her. She takes her job seriously and runs her kitchen with a certain strictness that intimidates everyone from her co-workers, her boss, and to the Greenwich Village clientèle.
Unfortunately, Kate's sister had an accident and she is left to care for her niece, Zoe. Worse, sous-chef Nick filled in for her while she was on leave, winning the hearts of everyone in what she considers to be her world. Even Zoe opened up to Nick a lot easier than she would to her own aunt, making Kate feel threatened by her rival.
And just when you thought things couldn't get any worse, Kate's boss wanted to replace her with Nick.
The movie really got to me since I use to work like Kate. I took my work so seriously that I forgot about everything else life had to offer. This movie reminded me that there is more to life than the work place. It's a nice, "feel good" movie for workaholics to remind themselves to step back and see the bigger picture.
I have to say, Catherine Zeta-Jones still looks as pretty as ever. Maybe even too pretty for Aaron Eckhart. *^.~*