My brother and I went to SM, The Block to check out some Sanrio items, specifically Hello Kitty for his girlfriend. He told me that there was something of an event there, where all Sanrio items would be on sale.
I decided to tag along, since I wanted to hunt for some Kuromi items... I had no such luck, but I did find something else: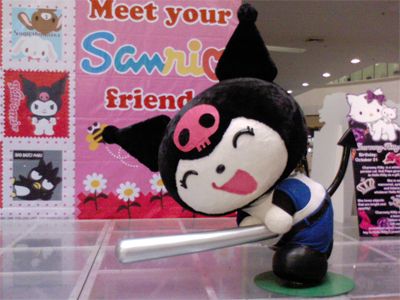 Cute isn't she? I found her in the middle of the event, standing about... 3 feet in height maybe? She was on stage, and I only had a camera phone with me, so this is the best I could do for the spur of the moment.
Sadly, there were hardly any Kuromi products there at all. No spending for me that day, which is not a bad thing now that I think about it.
Ah well... Maybe next time. :)