It would appear the someone has made the santelmo (if not the fire angel) angry.
Not only is there a fire raging, but there are explosions seen and heard from the distance. It started around 2 in the morning, but thankfully, the fire's dying down now, and I don't hear sirens wailing anymore.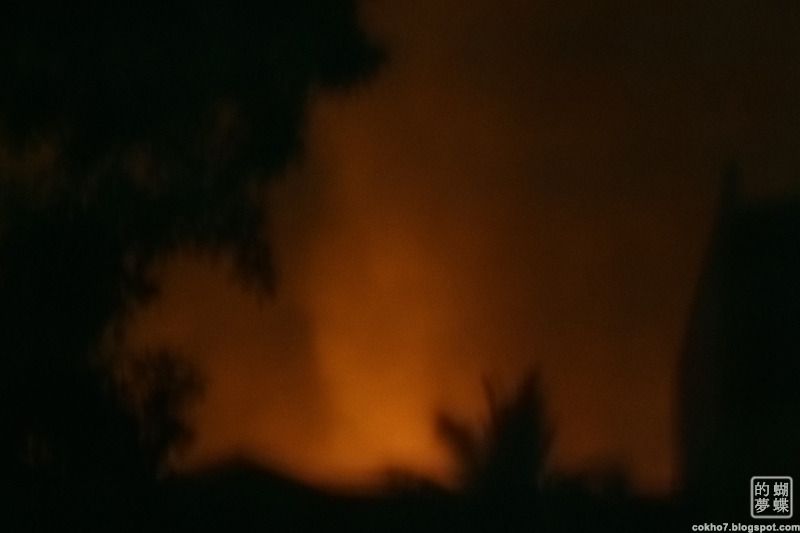 I don't really care to go nearer just to get a better shot. I'm staying inside my room, thank you very much.
And to think I was complaining for vertigo just a few hours earlier. Some people have bigger problems today. I really hope no one got hurt…