Thanks to Jeff posting about taho in his webcomic, I've been having cravings for this sweet snack and thus ruining my diet.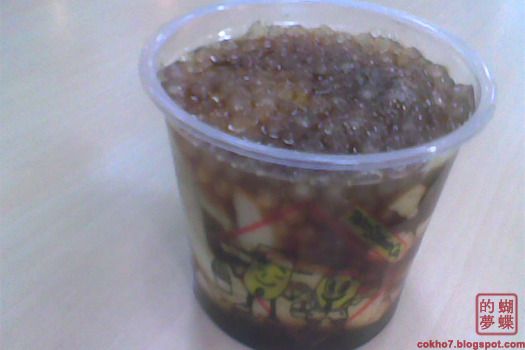 For those who are no familiar with it, taho is a Philippine snack inspired from the Chinese. It's made of silken tofu, arnibal (which is brown sugar and vanilla syrup), and sago or tapioca. It's usually served hot and sold by street vendors everywhere in the country.
I wasn't allowed to eat taho because I contracted Amebiasis when I was 3.

That means no street food, no school cafeteria food, and no drinking from water fountains. This is actually still true today, because eating or drinking the wrong thing will get me an injection or even time in the hospital stuck with a dextrose to my arm.

However, all was not lost! Since my mom considers food being sold inside a mall to be "safe", a little stall called Taho Station on Walter Mart has opened up, and I've been a regular customer ever since!
Ok, maybe not regular-regular since I eat this thing only twice a month, unless we happen to go during my rest day, but regular nonetheless!
I do like the cold version that's been coming out lately, but the hot version is probably still my favorite.

Nothing beats the original~
…and I need to remind myself to stop posting about food in the middle of the night!

Now I really want a cup of taho.