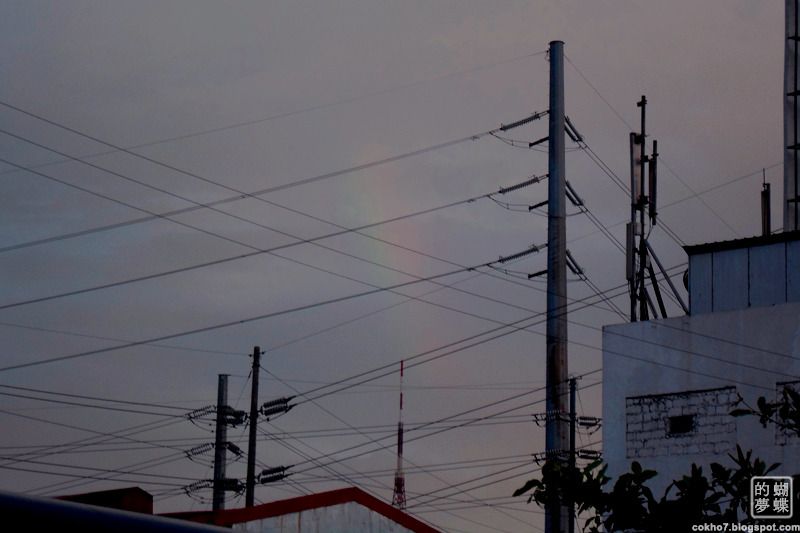 A little thing that caught my eye
A patch of Rainbow in the Sky
Reminds me, Lord, of days gone by
Where You are always by my side.
"A Patch of Rainbow" by Columbia Kho
I am a sap.

Too bad the rainbow isn't really that visible in the photo. If I had taken this three minutes earlier, it would have probably been much clearer, but I'll take what I can get.
Photo was taken last 3rd of September 2012.