Hey Misaki-chan? This is the "instant that's brewed" coffee I was talking about in the Figaro post~
It's instant coffee called Sumatra, but it's drip coffee with it own… uhm… contraption?
My sister was the one who bought this, but the company website printed on the back of the bag says it's from Taiwan (www.ofc.com.tw)~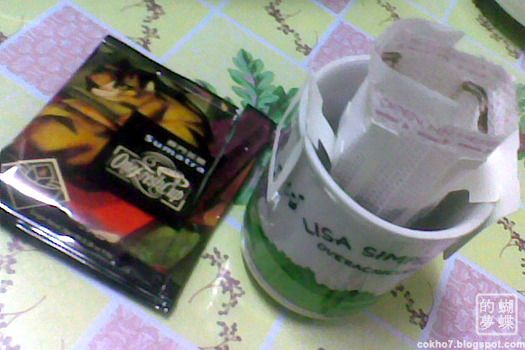 I feel sad that the ground coffee still looks "fresh" even after you pour the recommended 350 ml hot water… but squeezing the bag after it drips makes the drink too bitter to appreciate even if you water it down some more.
So we usually throw the leftover grounds to our potted plants as "natural" fertilizer.
Meh~ Now I want coffee…