After all that delicious, oily foods, let's go for something a little healthier~

Because my family tends to hang out a lot in Trinoma, this has become one of my "secret bases" throughout the mall.

You know, the places where you hang out a lot in when you don't feel like walking around? Well, in this crazy weather, I'd usually go to Red Mango to scribble up new ideas and kill deadlines.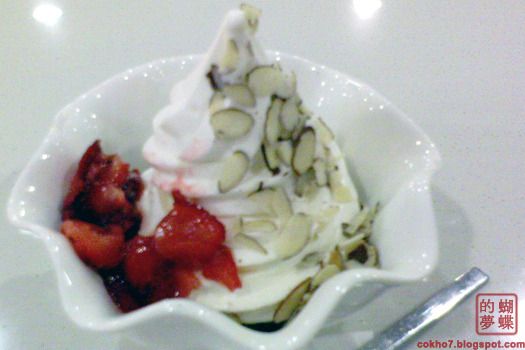 I love Red Mango's frozen yogurt.
It's not too sweet or too sour, and the topings are always in generous amounts.
I get the funny feeling that the servers already know me because on one occasion, the guy said, "Ah, medium with 3 toppings, right? I'm really sorry we don't have fresh strawberries today. May I suggest some mandarin oranges instead?"

I'm telling you, I don't eat there often. Really!