I've been watching a lot of movies on HBO lately, since I needed to concentrate on doing some real work... I know it's contradictory to have the TV on when you're trying to concentrate on work, but it's a formula that I've tested and tried and it still rings true.
My brother got me watching "Making Mr. Right" staring Dean Cain and Christina Cox. It's based on a true story about how Hallie took on a bet to make a hobo into one of the most eligible bachelors in town. Surprisingly enough, Eddie was not someone she thought he would be. Despite being homeless, Eddie was extremely intelligent and blended in with high society in less than a week.
It's a pretty good film, although I was annoyed at how the soundtrack was being reused and abused every 20 minutes or so. And I'm not a huge fan of romantic comedies, but it was nice to see Eddie regain himself and go back to school thanks to this experience.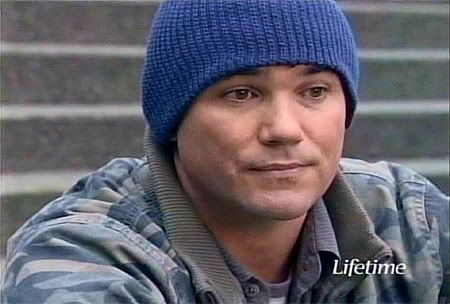 "At least when I gamble I play with money, not with people's lives."
I find it strange that there are very few reviews of this film though... I believe it's a remake, or something like it. There's even a book about it... Maybe I'm not looking in the right places.
Also, I can't get over the fact that the Dean Cain here isn't Superman from Lois and Clark. xD