I got a belated Holiday Gift from Aiee, and he's my new mascot in the office!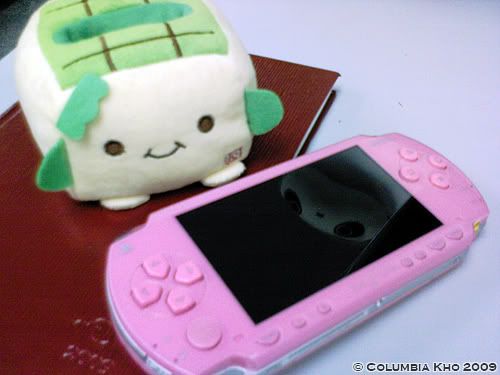 Isn't he cute? I haven't given him a name yet, but I'm pretty sure he's a kind of food. Maybe made of bamboo even... I mean... see the PSP's reflection? See how my panda is staring at him from above?
It's like he's saying "Mmm... Food time." ._.;;;
Yes, I had to prop my PSP on my Starbucks Organizer to prove my point. xDDD *SHOT*
Kidding aside though, thanks Aiee! I love him very much. :3 He's so cute!!!
Also, new blog, again. xDDD