For the new pioneers who wish to do the Viki quest, do not sell your Cabosse. It will be essential in the first part of Viki's quest; Cacao Sonador.
I recall farming this item when I was still recruiting Lisa Lynway. It was very easy to get, but when you're at a higher level, drop rates are not in your favor. Worse, buying this from the Market Manager will cost you 10000 to 20000 Vis each, and you need 300 pieces of these things.
My Faction-mate said this item is also dropped in Rio Albi which levels at 87-90. I wasn't able to try it since I'm only level 81 right now. Getting the Robo R 90 is a lot easier since they're quest items.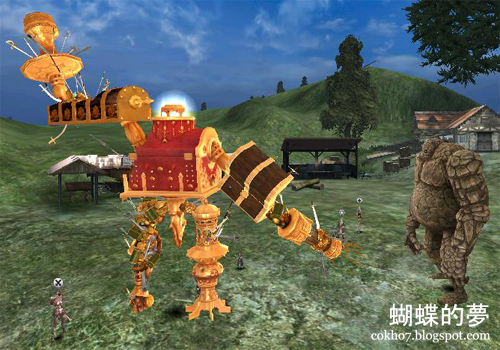 Battling the Treasure Golem was a lot more exciting though. Rukia, Rei, and Renae were all at level 81, so it was pretty easy for them to defeat the golem. Viki's grandfather, Ulrich, summoned Aratat, who is the cutest little giant I have ever seen! Much better looking than the Treasure Golem. Shame on Cheryl for saying he's a useless old thing!
Now I have to do the next part of the quest which is gathering items to repair Aratat. It's a bit boring with the spawn rates so low in Ferrucio Junction, so I might pause this for a while to take advantage of the 2x EXP for now.
Speaking of giants though…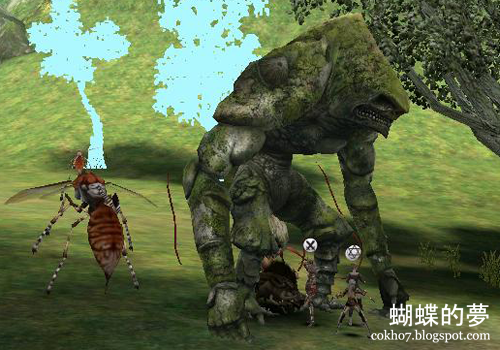 Look at that cute Hill Giant! It's the first time I've ever seen one, and he was only level 6! I was wondering if there was a Viki somewhere in the area who summoned it, but then he tried to kill me!
Ah well… back to leveling up for me.