Vampire Knight's anime has finished, and the manga is about to end... now they have decided to let fans relive all of its beautiful memories in a dating sim game for the DS.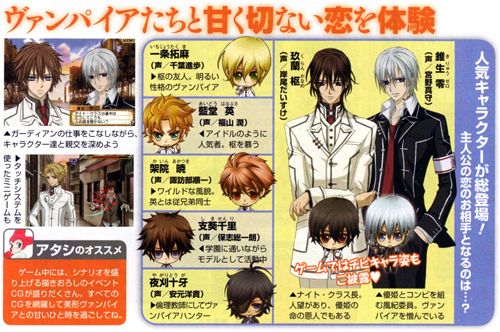 You have to admit, the art looks gorgeous! I'm only disappointed that we'll probably never get an English version of this game, unless a fan decides to translate it and learns how to incorporate it into the game...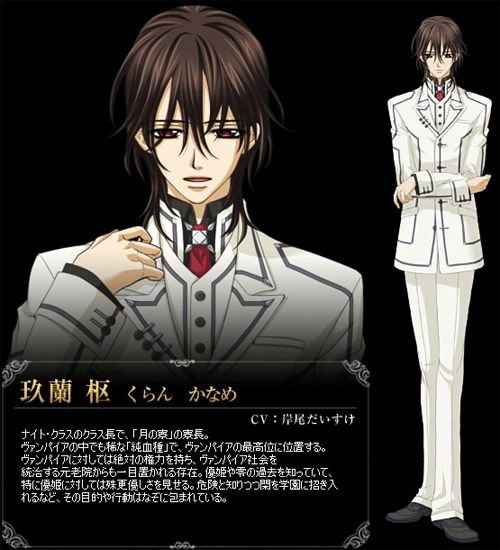 Kaname looks even better on the NDS than the anime. ;.; I want to play this so badly, but since it's a dating sim game, there's no point to it unless you can read and understand it.
It seems my dreams of dating Kaname will forever stay in my dreams.

"You need to take better care of yourself... Yuki..."
Or so I would imagine Kaname saying to Yuki~ x3
The game will be released in Japan on the 29th of January. More information can be found on the official site.