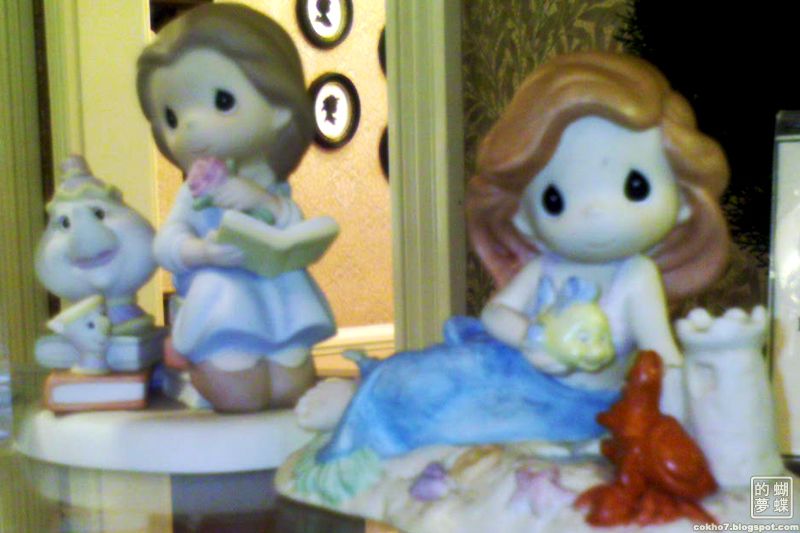 I think I remember why I don't post these photos anymore… Most of them are pretty blurry! But it would be a shame not to post them here. I'll try to adjust them to the best of my abilities! Huff huff!
I saw these adorable Precious Moments figures while walking around Disneyland in California. Belle from Beauty and the Beast costs $65, while Ariel from The Little Mermaid is $60. It made me pout to know Ariel is cheaper than Belle, but at the same time, it would be much easier to save for, I suppose?
Dichie (my second older sister) is the one who actually collects Precious Moments stuff, but I might make an exception for this. I think Dichie did buy an Ariel already… I'll have to remember to ask her about it.