I got to visit my uncle last week, and he's opened up another section of his house to showcase more of his collection! Good thing I got my camera phone ready!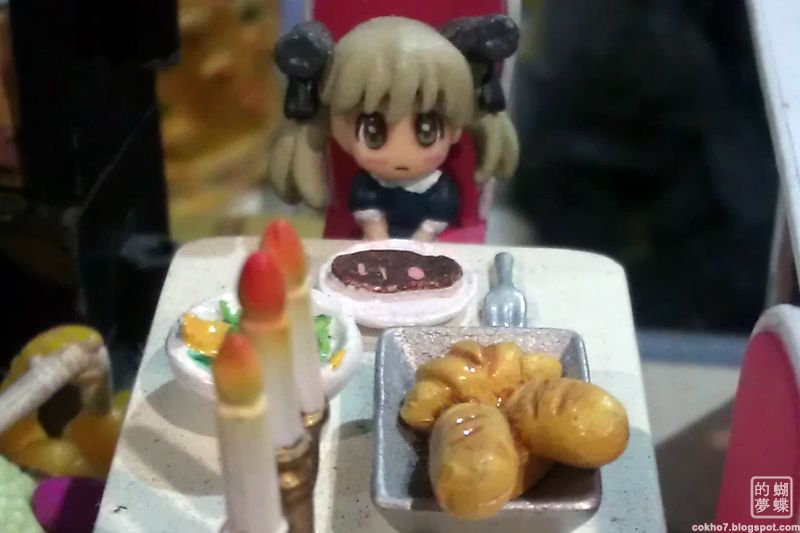 This little one is so tiny! Like, the little girl is about the size of your fingernail kind of tiny! You won't see her in the museum though, since this was in uncle's workshop. I think he's still restoring it, but my goodness, so something so small, it sure is detailed!
Uncle received a cosplay outfit of Meer Campbell from Gundam SEED Destiny, so he displayed it it along with the actual figures near the entrance of the museum. You guys know how much I love Gundam SEED, even if I don't like this character very much, I still love the figures!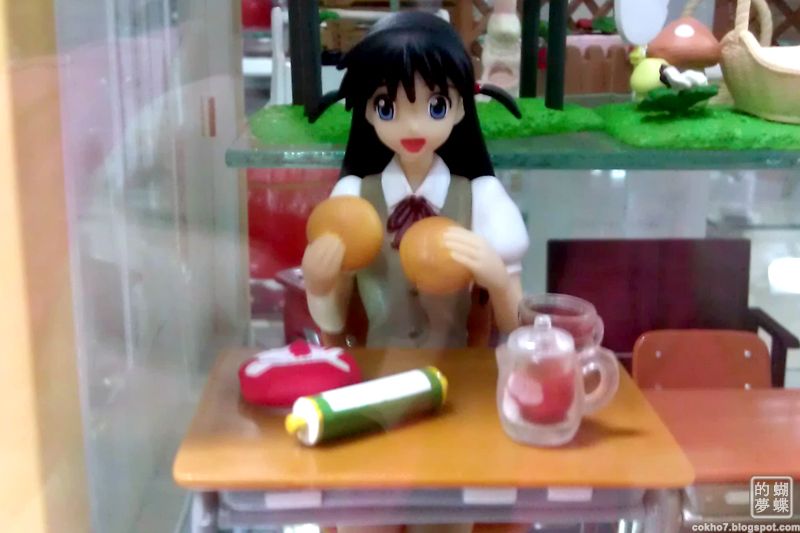 I think I may have taken a photo of Tsukamoto Tenma from School Rumble last time, but Uncle moved it to the front of the display case. Now my photo of her is much clearer than before!
And now for a bunch of other characters that I have no idea who they are or where you're from as long as you love me!
I think they may be from a series of warships or Japanese weapons or something moe like that.
I have more photos but they're no longer of the anime kind. I'll post them another time!