One night after a busy day in Hong Kong, my officemates and I went to a local convenience store to grab some snacks before returning to our hotel.
While they were busy deciding what to eat, I noticed a little brown butterfly entering the store. It looked confused for a while until it finally settled on one of the waters on display.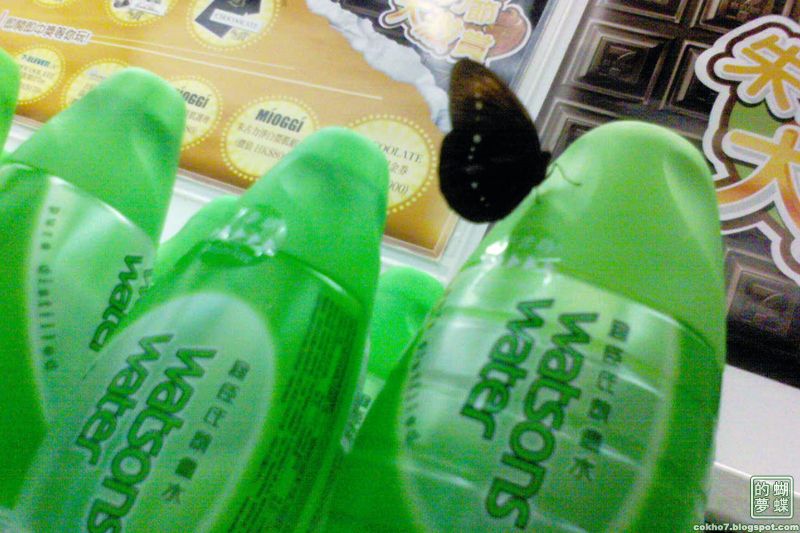 I somehow managed to take a snapshot of it before it flew away again. Do butterflies normally fly around at night? I thought they liked sleeping in!
I'm surprised I didn't post this photo before. Actually, I found a lot of photos from my old camera phone in my laptop. I think it's about time I post them somewhere.