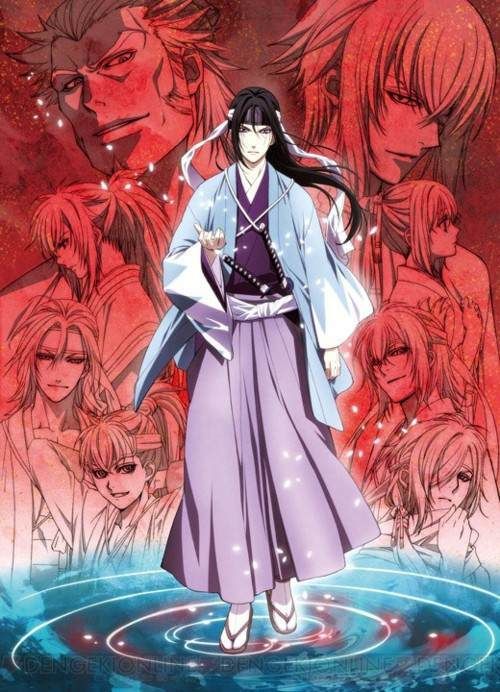 Hakuouki Sekkaroku OVA for Kazama Chikage arc (Release date June 2012)
Hakuouki Reimeiroku TV Anime announced for summer 2012.
OP song by Kurosaki Maon and ED song by Mao.
Hakuouki Theatrical Release for 2013. 2 parts. New story. Yoshioka Aika will be singing the theme song.
Source: Degenki | Translated by: ~ S n o w d r o p s *~
I'm guessing this is thanks to the first ever, English release of the otome game, "Hakuoki: Demon of the Fleeting Blossom".
Honestly though? Unless they improve on the animation quality, I'm not really looking forward to it… Besides, I don't think I can take any more depressing storylines. Can't they make an English version of Uta no Prince-sama instead?
Reposted from: Anime Illusions