I still can't believe I won out of all who entered this BEBOP Hobby Shop's contest! To be honest, I kind of forgotten about ever entering this since I often enter these types of contests just for the heck of it. After all, it's nice to dream about owning items you can't afford (at the moment), right?
Well, look what came in the mail today!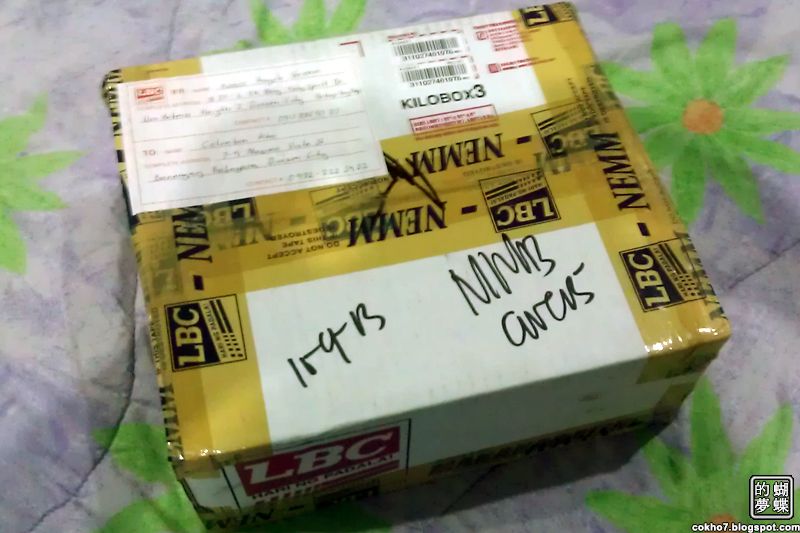 I was a little surprised that the package was so huge! Not that I'm complaining of course, but it was shock to see this big box on my bed when I got home this evening!
Kinda reminds me of a pack of drugs or something!
There was a lot of bubble wrap inside. I'm fighting the urge not to pop everything because my sister loves playing with this stuff as much as I do (and she'll kill me if I didn't leave any for her).
I thought they'd be about the same size as my Uta☆Pri Petite Nendroids, but they turned out to be much smaller than that!
Out of the box and into the light! Haha! The packaging reminds me of my Magic Knight Rayearth chibi set. I'll probably keep the box even if I'll be displaying the figures separately.
As per the sender's request, he wanted to see how the box's condition looks after delivery. This is the only dent on the box. There was a small tear on the side, but I don't think that was damage from the delivery.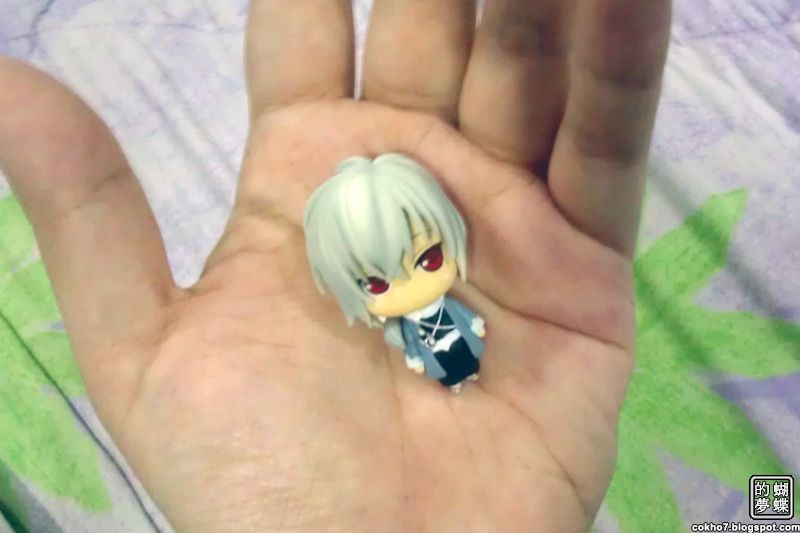 Opening time! This is my husband Saito Hajime sitting on the palm of my hand! He's the first one I took out of the plastic wrapping.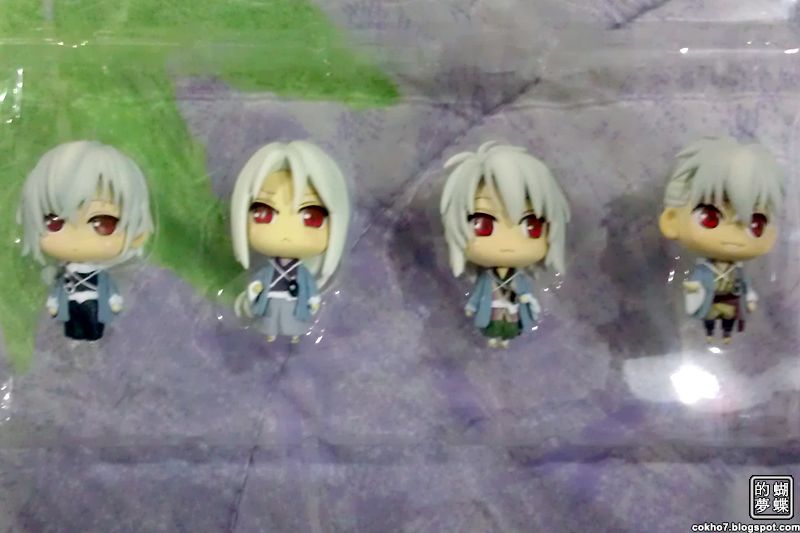 I found it odd that the plastic wrapping was a bit sticky. I thought it was tape at first, but why would they put tape around a figure? It would ruin the paint job!
I decided to be extra careful in removing the plastic… then throwing it out for good measure.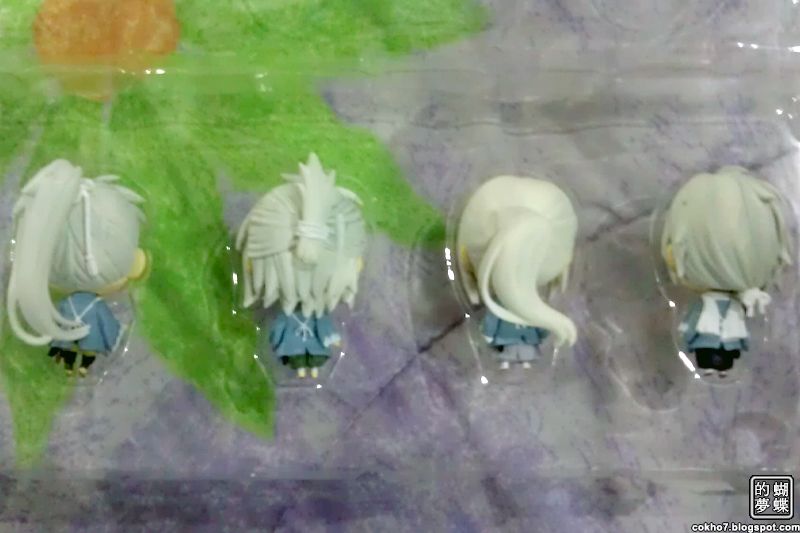 One more surprising thing about this set is how detailed their hair and kimonos are! I mean, these figures are so small!
When I saw the funny looking stands in the photo, I initially thought the figures were leaning on the poles. So imagine my shock when the figure suddenly moved away from my hand and unto the stand! They're magnetized!!! No wonder they could stand on their own! It's the first time I ever saw anything like it!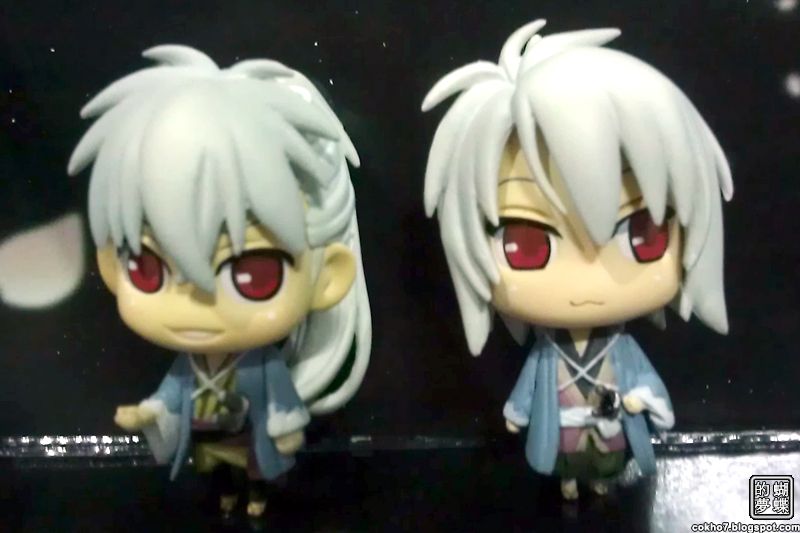 Well ok, they can lean and sorta stand without the magnet, but when I took a closer look, the figures have little "dents" on their heads, so that they lean on the magnet perfectly.
Overall, very happy with this prize! They'll be replacing Kirito and sit in front of my monitor so I can look at them everyday, haha! Thanks again to BEBOP Hobby Shop! They're in a good home!