If you haven't already noticed all the pangya emoticons in my blog, then let me just say that it's thanks to LeiLei that I'm addicted to playing Pangya Online again.

This time, it's in the US servers, so I had to start from scratch!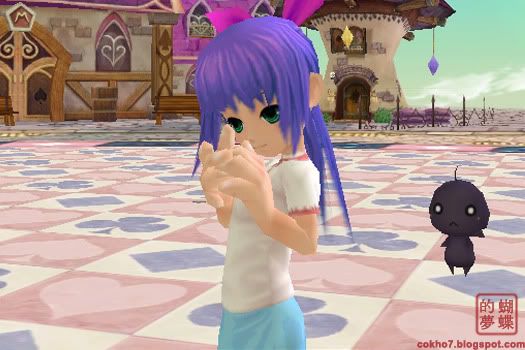 At least they were gracious enough to give me a few items after playing the tutorial mode. That little black mascot, Cocoa, has been kindly giving me +10% pang as well as 10 pang for every pangya, so pangs are not too hard to get.
Most of the stuff in this server are acquired by points though, which is really annoying! But I guess the consolation of being able to purchase point items via pang for 7 day rentals is not too bad.
So far, Hana was able to get me an albatross in the new (for me at least) Wiz City map. But you know me, I'm not going to stop until I get my favorite character, even if it meant sleeping at 6 in the morning during my first play!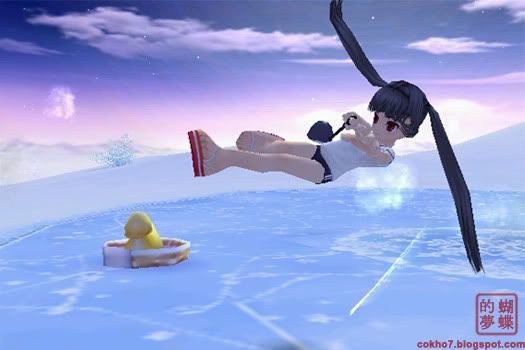 Yup, I got myself a Kooh after only a few hours of game play.
This is thanks to all those tournaments and a new bonus: spinning boxes + key of fortune.
The common items you get are 15 exp, 2000 pang, and temporary rings. All those 2000 pang pouches got me nearly 19,000 pang in a short time!
Ah, and Kooh got me a Hole In One during my 18 hole versus game with LeiLei.

Just when I was complaining about not having an HIO in my records, I got lucky~

You know what this means, of course…
More sleepless nights and more "Pangya!" shouting in my speakers.

Even my brother knows what pangya is now, haha! Such a bad little sister.
So! Come play with me?