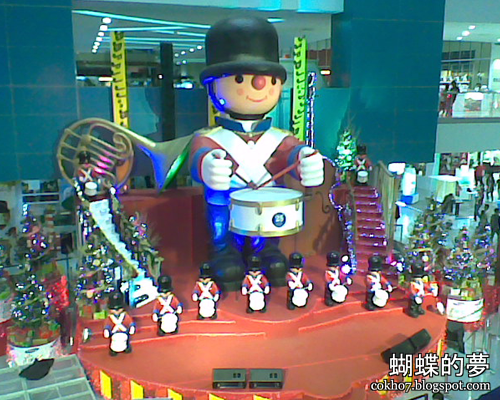 The Drummers of SM the Block
A Giant Christmas Tree outside Gateway Mall
How will Christmas be for you this year?
If you asked me that back in November, I'd be excited and tell you about our annual Noche Buena… the kind where I'd be waking everyone up around 11pm of the 24th, just so they can watch me burn the barbeque… and then there would be endless chatter, exchanging gifts, and fighting over who gets to dance the next DDR song.
But this year, it's different.
My parents have gone to Canada to celebrate the holidays there. My sister on the other hand, will be leaving for Taiwan in a few hours. My brother and his family are visiting their in-laws, although he did mention they'll be back in time for Noche Buena. My other brother… will probably be with his girlfriend.
That leaves me to the house all by myself.
I held a Christmas Event in deviant art to try and cheer myself up, but that just sunk me deeper into depression. For some odd reason, I can't draw anything decent at the moment.
I guess I'm not used to spending Christmas alone. ^^;
Oh well… I shall spam you all with some Christmas photos for the mean time. Hope everyone gets a happier Christmas than me~ ♥
A "Real" Multi-Lit Train at Mall of Asia
Optimus Prime and Other Railcars from Mall of Asia