I thought this was kinda strange, so I took a photo of it…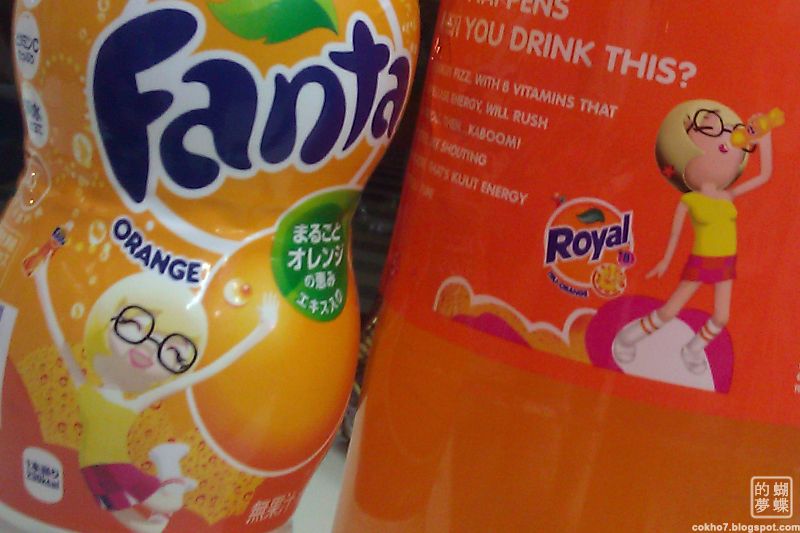 The one on the right is your typical, Royal Tru-Orange litro that you can buy practically anywhere in the Philippines. The one on the left is a bottle of Fanta orange a friend of mine gave me as a gift from his trip to Japan (this was long before I stopped drinking soda last January, so I use the Fanta bottle as a water bottle nowadays).
Is she supposed to be some kind of game mascot? The two girls look very similar, except for the skirt. I'm pretty sure Fanta and Royal are two different companies, aren't they?
Just a little curious, that's all…